Welcome
There are ways to support Hellenic College Holy Cross in which you and your loved ones all benefit at the same time. Such giving techniques are called "planned gifts," because with thoughtful planning, you create win-win solutions for you and HCHC.
Build Your Legacy. Build a Better World.
Planned gifts are a simple and powerful way to create your legacy. With a planned gift, you can make a lasting statement about what you stand for, while helping us make the world a better place.
Even better, you don't need to be wealthy to make a significant impact on the future. Planned giving is "philanthropy for the rest of us" — a way for average folks to make an above-average difference in the world. And we can customize some gift plans, so that you can:
Honor someone special with a tribute gift in your will
Direct funding to a particular area of our mission
Structure a gift to pay income to beneficiaries you choose
If you've already made Hellenic College Holy Cross part of your estate plan, please let us know so that we may thank you and recognize your commitment.
Founders Legacy Society
We'd like to invite you to join other distinguished visionaries in our legacy society. The Founders Legacy Society was established to honor and recognize those who have made a gift that will help us carry our mission into the future.
We're so grateful for your commitment to our common values, and to the betterment of present and future generations. We can't do it without you. Your caring enables us to do what we do today even better tomorrow.
Benefits and Honors
As a member of the Founders Legacy Society, you will be:
Invited to the annual members luncheon on the HCHC campus.
Thanked and honored at the annual prayer service in the Holy Cross Chapel, where a memorial service will also be offered for members who have fallen asleep in the Lord.
Listed on the Founders Legacy Society Honor Wall (both physically and on our website)*.
Invited to seminars and special events.
*We want to list you as a member to honor your generosity and acknowledge you for the value you place on our school's vital mission. This will also encourage others to consider making a legacy gift. However, if you prefer to remain anonymous, please let us know.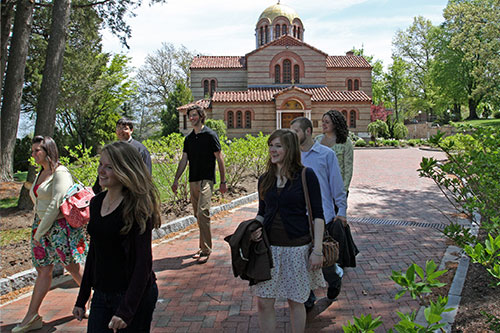 Name HCHC in Your Will
Take this easy step to ensure HCHC's vibrancy into the future. A gift through your will or estate is the easiest gift you can make today.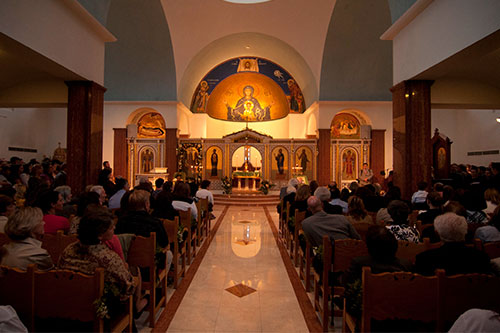 Stocks and Investment Accounts: You've Planned for the Future
You receive an income tax deduction for the fair market value of the securities on the date of transfer, no matter what you originally paid for them.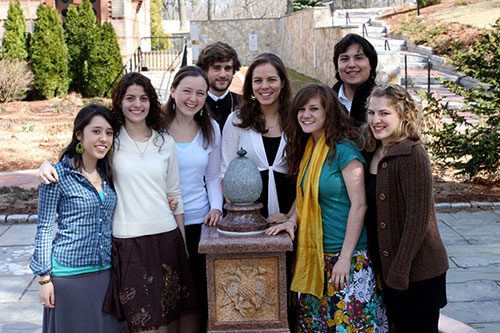 Retirement Accounts: A Wise Charitable Gift
You can make a significant gift to HCHC with retirement plan assets such as IRAs, 401(K)s and 403(B)s without adverse effects to your lifetime finances.
Have You Already Made a Gift?
Tell us about it!
Please click here to let us know if you have already included Hellenic College Holy Cross in your estate plan or if you are considering doing so. Thank you.
Even if you wish to remain anonymous, knowing about your plans helps us prepare for the future. We'd also like to welcome you into the Founders Legacy Society, invite you to its events, and include your name on the Founders Legacy Society Honor Wall.